Put the "FUN" back in fundraising
Understand How the App Works

Using TopYa! For Fundraising is a fun way of fundraising that can incentivize kids to learn new skills and get physically active as donors have the option of basing their donation on how many points a kid earns. Of course a donor can always give a fixed donation amount but you should understand how earning points in the App works so that you can answer any questions that might come up.
Kids can earn points in 2 ways:
Kids watch videos and upload a video of themselves repeating the video

Our Virtual Coaches review every video to make sure there is no inappropriate footage
Accepted videos result in earned points 
Freestyles can be as unlimited as a kids imagination! Kids upload a video of themselves doing a skill and post it for other kids to challenge

Kids can view others challenges and accept them Accepted videos result in earned points
Winners earn points
All points earned during the timeframe of the fundraiser count towards pledges.
TopYa! has three roles, tailor-made to help players, parents and coaches be successful and reach their goals.
Defining your Fundraiser

Part of running a successful fundraiser means providing clear goals and plans. Defining the following items will help you outline excellent goals for your fundraiser:
How much do you want to raise?



Don't forget to include not only the amount that you know you need for your goal but also anything needed to cover swag and promotions
What should your contest duration be?

If you have a bigger goal and can build in some milestones along the way and feel like you can keep motivation up - go for longer!
You can't change durations after you've set them as your boosters are making an agreement with you when they donate - so think through your best possible timeline
This can be whatever you want it to be but we have found that most successful TopYa! Fundraisers run anywhere from 30-90 days
Create engaging titles and descriptions

Before anything else start off by writing the description of your fundraiser — the actual words you'll use to entice and convince people that your organization or goal is worth contributing money to. Keeping the copy short and conversational are the keys to higher engagement.
Write a short, understandable description of what you will do with the funds you are raising. Don't leave people guessing what your goal is! Once you have your copy written, read it out loud to yourself and to others that fit the potential donor audience. Does it flow naturally? Is it easily understandable why you need the funds?
Create a hashtag that you can use when you promote the fundraiser online
Create a one line catchy title
Consider swag or awards to encourage fundraisers and boosters

You could consider giving some sort of a special award or activity to all fundraisers that reach a certain mark. Some examples include:
Top fundraiser gets a prize

Top 25 fundraisers gets a pizza party
Everyone who raises at least X amount of funds get a special privilege
Boosters who give a certain amount receive swag or privilege - or even just a call out on your social channels is a great way to encourage donations
Setting Up your Fundraiser
Fundraisers come with 2 types of pages:
This is the main page that you will direct everyone to to learn about the fundraiser, see amounts raised, and find individual player pages via the leaderboard
Individual Player Landing Pages
Each participant in a fundraiser will have their own page that they can share with their donors

The page includes individual amount raised and shows all of the videos that a player has submitted during the fundraiser

Find an individual player's page by tapping their name on the leaderboard (this is the URL players should send to their donors)
Don't forget your TopYa! TV Widget!
One of the best (and most important) parts of your fundraiser is your
TopYa! TV Widget!
This easy-to-use tool lets you stream your TopYa! Fundraiser participant videos, leaderboard rankings and donations progress right to any website! Best of all, all you need to do is copy and paste a few lines of code into your site.
Now, every time
anybody
visits your website, they see your cause and fundraiser front-and-center! Imagine how many extra dollars you can raise just be adding your TopYa! TV Widget to your website!
BE SURE TO ASK YOUR TOPYA! SUCCESS MANAGER ABOUT HOW TO ACCESS YOUR TOPYA! TV WIDGET TODAY!
Don't forget your landing page URL!
*Your TopYa! Success Manager will let you know when your Fundraiser is ready for you to finalize and will deliver your Main Landing Page link and Dashboard Log-in information
Preparing for Your Rollout
Prepare your rollout plan, promotional materials and execution team
Put together a calendar with key dates for your fundraiser such as:
Start and End Dates
Training and Material Distribution Dates
Live Roll-out or announcement dates
Check-In points where you plan to reach out to your kids with special messaging to encourage participation and report progress
Last blast efforts - plan a big final push relatively close to the end date of your fundraiser to get last donors involved and get kids earning lots of points
Thank you notes - send a follow-up to all your donors thanking them for their participation - this will help leave a positive impression for participation in future events
Create materials to get the word out about your TopYa! Fundraiser
We provide a variety of printed materials in our Resource section including posters, flyers, cards, even talking points as well as digital materials you can share via email, social media, or on your website.
We also provide Progress Status banners that can be added to your digital properties to help keep your fundraiser visible after launch.
While it's not required having a pitch video that can display on your main fundraiser landing page goes a long way to getting your boosters to understand your goals and increases donations. If you need help creating a pitch video just ask us!
Consider recruiting a team of both kids and teachers/coaches that will be trained to be your Fundraising Ambassadors
Make this group visible to your organization so that others can ask them for help and consider incentivizing them to actively recruit others to get involved in the fundraiser.
Promoting Your Fundraiser



Now it's time to let your organization know about your fundraiser so they know how to participate.
Start building buzz and anticipation with both your kids and potential donors before the start date of your fundraiser
by the time it starts fundraisers and donors are ready for it. Consider announcements 2-3 weeks before the fundraiser starts.

Don't rely on only one channel to promote your fundraiser
Direct potential donors and other promoters to your Fundraising Landing Page from as many places as you can think of!
Promote your fundraiser ANYWHERE!
Your website
Newsletters
Email campaigns
Local press/media
Blogs
Partner/affiliate sites
Word-of-mouth
Encourage donors to promote!
Hand out flyers at a local store
Promote on social media
Encourage ALL fundraisers to promote!
The day the fundraiser starts resend and post all links and instructions
The more clear your fundraiser rules are, the more successful it will be!

Don't stop promoting your fundraiser after your initial push
Plan to continue communications throughout the life of the campaign to build relationships and encourage sharing

Monitor & Encourage
Keep an eye on your dashboard so you can see progress and use that to continue to push participation
Call out the top fundraiser each week/month to encourage positive competition
Talk to your top fundraisers about how they are getting their donations and put together short case studies to give other fundraisers ideas on how to raise more
Pick specific Paths in the App to rally activity around each week
Display your TopYa! TV in a prominent area both physically and on your website so that kids can see all the videos coming in from the fundraiser
Your fundraiser is complete!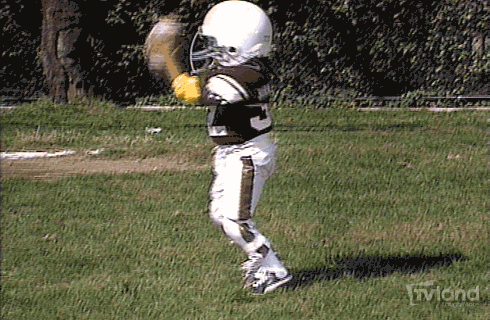 Sometimes, all you need is to just see some examples. Tap on the video thumbnails below to watch some of the great fundraiser videos created by real TopYa! users.
Fundraisers are still new and exciting, so please check back for more examples in the near future!